Bouldering circuits of the Rychleby Trails
Bouldering is a sport that gains more and more devotees every year. Just like tourists travel to mountains to go for a walk in summer or to ski in winter, so do bouldering enthusiasts take a long way to realize their potential. Rychleby boulders are already quite popular among climbers from the whole Moravia and Poland. And now the boulder circuits were created to link them with Rychleby Bike Trails to be accessible for wider outdoor community.
So far the boulder circuits have been established only in French Fontainbleau. Rychleby boulders become the first area in Central Europe with well mapped and elaborated information structure. A close link to the bike trails made the Boulder Circuits a unique world wide sports arena.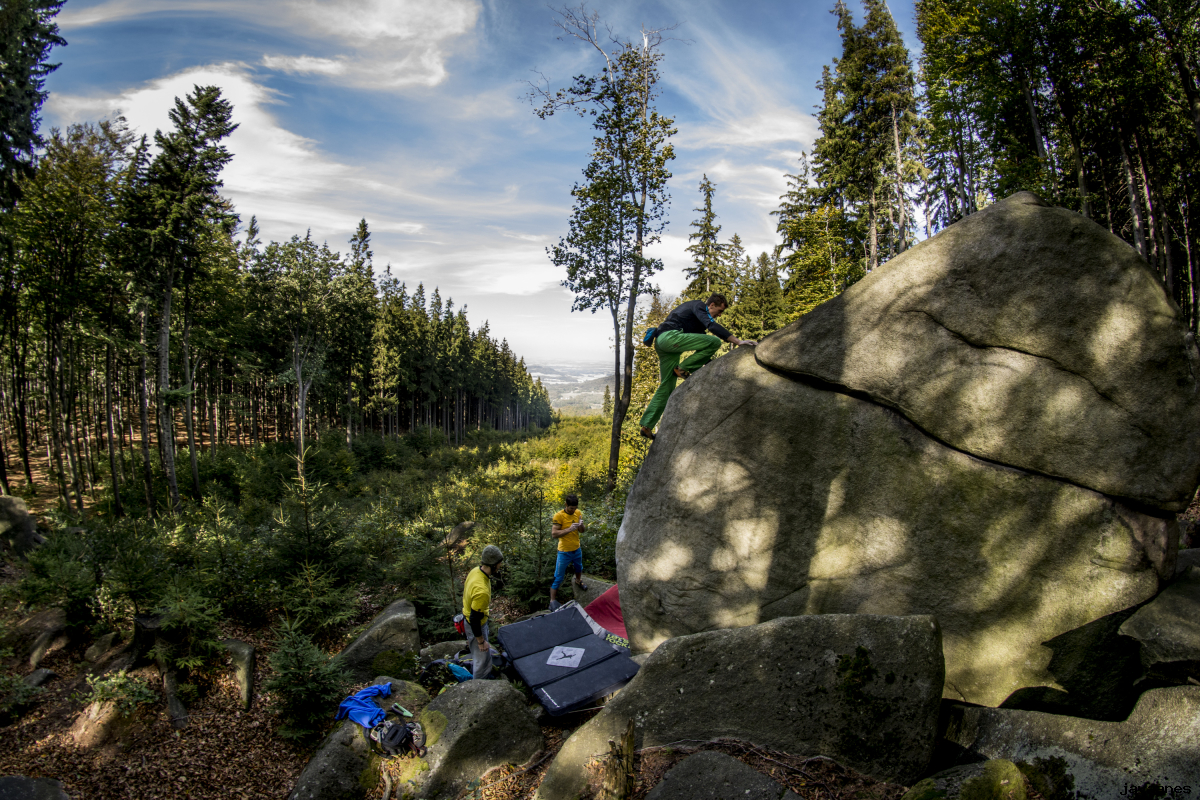 Six natural cricuits were divided into four level categories to suit both the general public and experts. Due to a high amount of boulder problems of single circuit can visitors, after they have finished one, continue to try to complete another harder circuit. All the circuits start at Rychleby Trails Information Centre in Černá Voda. The length of individual circuits varies from 14 to 20 km and one should be able to complete one circuit within a single day, two days at maximum. It is possible to rent some equipment both for biking and bouldering (crash pads, climbing shoes, chalk) at the Rychleby Trails Information Centre.
Interactive map with locations of areas related to the circuits, boulders and trails, basic informations for climbers are to be found on this website. Printed version is available in Rychleby Trails Information Centre and Information centre Jeseník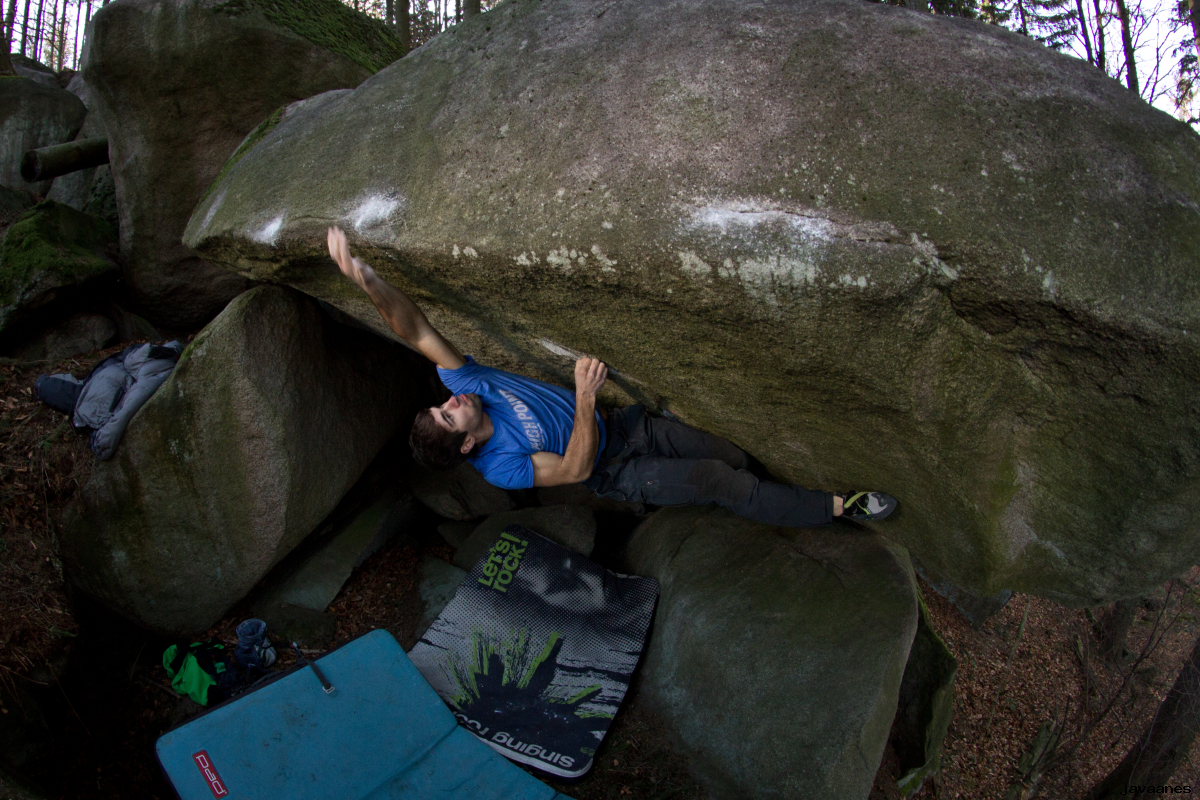 Do not forget to write your name into virtual summit book after completing circuit and pick up your diploma at Rychleby Trails Information Centre.
Please note that the authors of this guide do not take any responsibility for damage to health or property caused by usage of this guide.
Financial support was given by the Olomoucký kraj.